I cleaned my storage under my bath recently. I found some expired products and some empty bottles.
The first three products have expired.
Detergent Cinderella for metal cleaning 250 ml Bottle
. This was expired. I used it to clean my kitchen sink. I like cleaning products from that company.
The cleaning cream for metal cleaning is designed for manual cleaning and glossing of hard surfaces and products from stainless steel, copper, brass, bronze, nickel silver, chrome, aluminum, and other metals and their alloys.

The basis of the cleaning cream is soft
MA-FRA Flash Cleaning Car Interiors
. I used this co clean carpet in my kid room, but as he does not have carpet anymore, I do not use it. also expired.
Rapidly removes the most stubborn dirt

Innovative formula

Works without wetting the fabric

Odor Stop effect - Eliminates bad odours

Comes with integrated brush
Aerosol grease WD-40, 100ml
. I use this product to grease the hinges of my doors and cabinets, but as I have another and this one is expired I am getting rid of it.
Packaged:

100ml
Product code:

104-WD100
Manufacturer:

WD-40
Barcode:

5032227370012
Floor Cleaner Cinderella, 500 ml
.
Cinderella "To clean the floor" quickly washes away dirt and grease, leaving no streaks.
Does not require rinsing.
It is intended for cleaning and deodorizing the floor (tile, tile, linoleum, etc.) and various surfaces - kitchen cabinets, tables, surfaces of household appliances, as well as sanitary ware.
Symphony Air Purifier - 300cm3 pet odor Eurocurrent
. I do use this to refresh clothing I am shipping out if they have been in storage for way too long.
Symphony Air Purifier - 300cm3 pet odor Eurocurrent (N) 1 * 24
Components.

<5% non-ionic surfactants, cationic surfactants, fragrance composition (Benzyl Alcohol, Benzyl Salicylate, Butylphenyl Methylpropional), Benzisothiazolinone
Keep out of the reach of children.
Brand: Silan
The product name is legally regulated: A concentrated liquid for fabric softening.
Storage: Shelf life: 24 months from the date of production stated on the packaging.
Package type: Plastic bottle
Manufacturer's address: Henkel Wasch- und Reinigungsmittel GmbH
Henkelstrasse 67
40191 Düsseldorf
Germany
Return address: Henkel Polska Sp. z o
. o . Domaniewska 41
02-672 Warsaw
tel. 22 56 56 000
Information for users and medical staff:
tel. 32 412 01 00
Information on how to deal with an accident:
tel. 12 411 99 99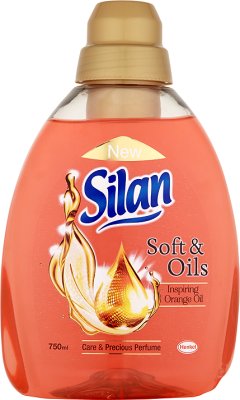 I do have two more items, but I am short on label length, so I am keeping them for another time