I am happy that today our heating is turned on till May 1st, 2019. But it is still cold as it is only the first day of the heating season. Yesterday it was +16 C (60.8F) in my kid room and +16.5 C (61.7F) in my room.
And again we have used two of the beauty products. My kid has finished
Isana Garden Dreams Caribbean Passion | Limited Edition | 300ml Duschgel
he have replaced it with
Seal Cosmetics Ginger Shower Gel
but I think they are not making it anymore, because Seal have deleted the product page.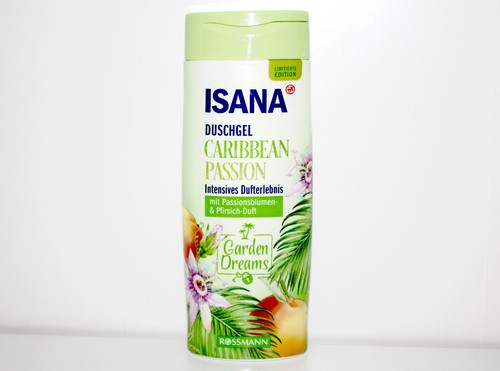 Other product we have finished using is for
R.O.C.S. Uno Calcium Toothpaste
. We are running out of toothpastes so quickly. I think I replaced the old one with this just weeks before. I think they are making the tubes smaller. I remember, when I was a kid, the toothpastes were at least 100 ml tubes.
R.O.C.S. toothpaste Uno Calcium Effective enrichment of teeth with calcium and phosphorus Fresh mint flavour with a touch of tangerine

Indications for use, active ingredients, mechanisms, and clinical efficacy:

Contains active bioavailable mineral complex for enriching teeth with calcium and phosphorus.
Contains xylitol (2.2%), a natural ingredient for suppressing activity of cavities-causing bacteria, which in combination with high concentration of magnesium successfully fights plaque.
Essential citrus oils add not only fine unique flavour but also invigorating effect. Combination of essential oils with high concentration of magnesium help successfully fight plaque.
Enamel-strengthening effect owing to enriching with calcium is confirmed by clinical trials.
Recommended also for enamel recovery following a tooth filling and prevention of secondary caries.
Free of fluoride, antiseptics, and artificial colorants

State-of-the-art patented complex - the result of many years of fundamental research of mineral metabolism in teeth.

Rationale for approach and ingredients

One of the causes for caries is the weakening of physiological mechanisms for teeth mineralisation.
Tooth tissue processed during filling placement specifically needs mineral support as it is more vulnerable to caries in the contact area of tooth and filling (secondary caries).
R.O.C.S. Uno supports enamel remineralisation of the filling contact area that is especially relevant when less expensive versions of filling technologies have been used.
Enamel-strengthening effect owing to enriching with calcium is confirmed by clinical trials.

Ingredients: Aqua, Glycerin, Silica, Xylitol, Sodium Lauryl Sulfate, Xanthan gum, Flavor, Sodium Glycerophosphate, Magnesium Chloride, Calcium Glycerophosphate, Sodium Saccharin, Methylparaben, Titanium Dioxide,Propylparaben, Citral.

Patented formulation
I really liked the smell and consistency of this toothpaste. My breath stayed dood for many hours.
I replaced it with
Superdrug Plaque Stain Removal Charcoal Whitening Toothpaste
.
P.S. I am not getting paid by advertising these products on this blog post.