Syoss Oleo 21 Intense Care Nourishing Spray for Very Dry & Strawy Hair 100ml
Wait a minute? Is it possible that one of my hair products expired? Rarely, but it happens in that case if I have a similar product and I am using them both simultaneously. I remember that I started to use this product and then I got some expensive hair oil as a gift. And I started using it too, but I never do that.
So I forgot about this product for some time. And it expired.
I liked this product, but not as much as my previous one. But still ok.
You can use it on damp or on dry hair. no need to rinse it out. I used it only on damp hair after they were dried with a towel.
I do not need to buy another one, because I bought one earlier already.
Oh, my, old head! I do not recall in my memory how much I paid for this one. I found one listing on eBay, you can buy it
here
if you are interested.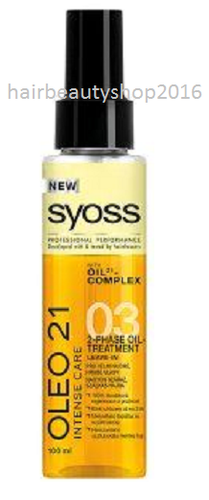 9000100996228, Syoss Oleo 21 Intense Care Nourishing Spray for Very Dry & Strawy Hair 100ml