Moroccan orange oil
activates microcirculation and promotes the active elimination of toxins.
Wild mint oil
has a cooling effect, improves skin tone and elasticity.
Organic macadamia oil
restores skin elasticity, restores its natural tone and elasticity.
I am using body scrub once a week, usually, the evening before my day-off. I am using the massaging gloves to scrub my body. Bought it long time ago, and it lasted so long.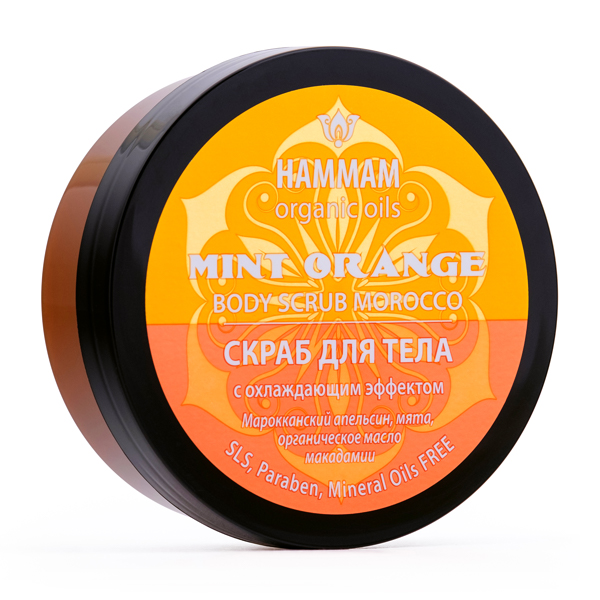 Moroccan Mint Orange Body Scrub with cooling effect Hammam organic oils, 4620012090941