General Fresh Liquid Force Liquid Toilet Insert Flower 55ml
I bought it in my shop because somebody has ripped the packaging open. And this time it wasn't the cheaper option. Actually, I don't know if you can buy just a refill later as it used to be with the Tytan brand.
I think I started using this product this Monday and it is reduced only by a minimal amount. I think it will last more than a month.
Liquid force toilet freshener cleans the toilet bowl, generates rich foam, and leaves a fresh, pleasant scent.
Aroma: flowers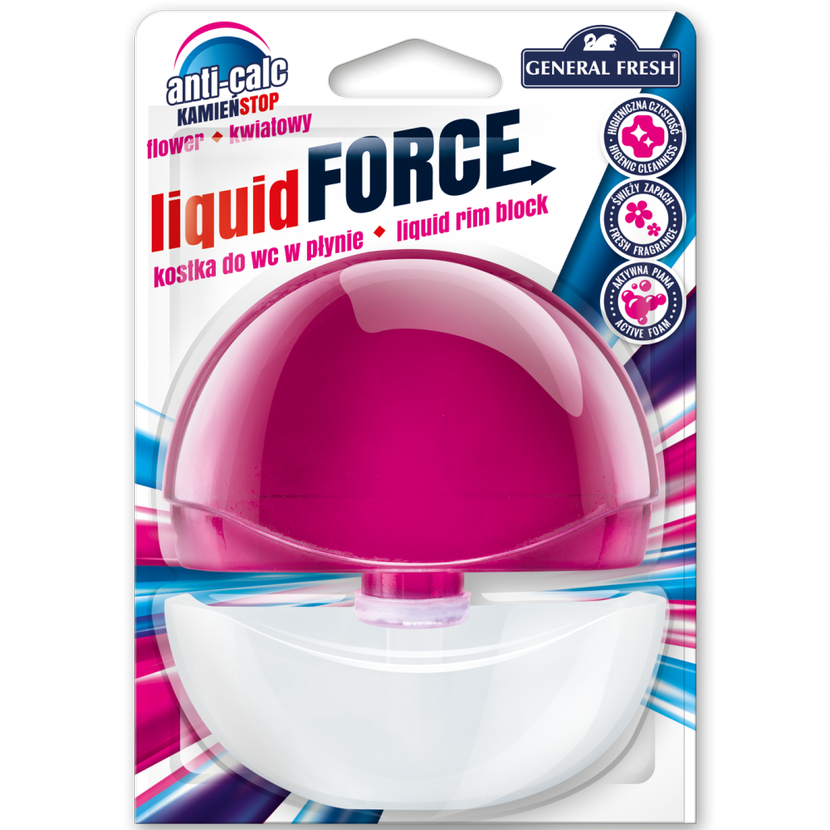 General Fresh Liquid Force Liquid Toilet Insert Flower 55ml, 5900785151032