Mouthwash Oreon refreshing 500ml
- this is the local shop Private Label (PL) product.
It does not have any other information available online. I am going to buy one tomorrow because the mall is having a sale night tomorrow. Usually, we have a spare in the storage box, but obviously, I forgot to buy a spare.
The one we finished was the blue one.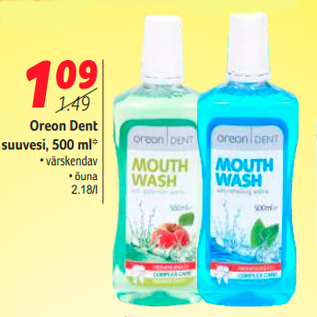 Mouthwash Oreon refreshing 500ml, 4752050208900