Country of origin

brand

Additional contact information

SIA Rimi Latvia, A.Deglava 161, Riga, LV-1021.

Freephone number for reviews in Latvia: 80000180.

The amount
Recommended by: see packaging.
<5% nonionic surfactants, fragrance, Limonene, Linalool, Benzisothiazolinone, Methylisothiazolinone, Laurylamine Dipropylenediamine
Wet wipes for house cleaning.
manufactured to special order by RIMI
Keep out of reach of children.

Contains Limonene.

May produce an allergic reaction.

Do not use for personal hygiene.

Do not use to clean textiles, carpets, furniture and unpainted wooden surfaces, leather surfaces and acid-resistant surfaces (including aluminum).

Do not use on surfaces in contact with food.

In case of contact, rinse thoroughly.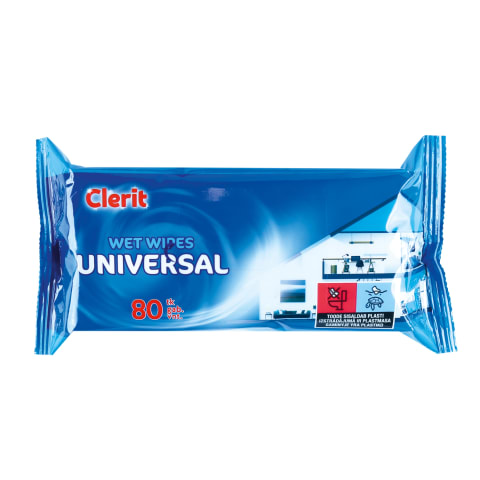 Universal Household Wet Wipes Marine 80pcs, 4752050001389