Instructions for use
Silverfish can be a problem for residents of both apartment buildings and individual homes.
This insect occurs in areas where there is mostly moisture.
The silverfish sticks to the surface of the adhesive MAGNET trap and sticks.
Remove the protective paper.

Fold the trap so that the glue is on the inside of the triangular housing.

The trap is ready for use.

Place the trap where you notice the silverfish - it is important that it fits evenly to the floor.

The adhesive of the trap is non-drying, so it remains effective for a long time.

Replace the trap when it is contaminated with insects or dust.
Always read the label and product information before use.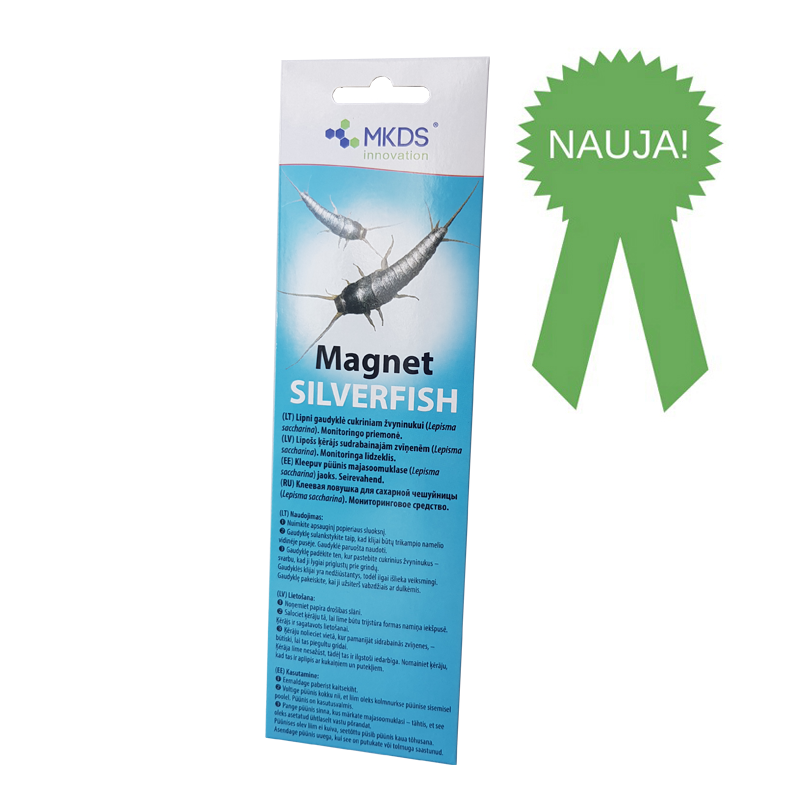 Magnet Silverfish - Sugar Flake Trap, 4771315390952