Today I replaced my metal spaghetti spoon with a plastic one because I spotted some rust on my old one. It was stainless steel, but as I am working in a construction/building shop I know that the stainless steel gets stained when it is in contact with non-stainless metals. The rust from other metal just stains the stainless steel.

I bought a plastic one because it was the only option in my store. it is from Nowa, but I cannot dig any information on this specific product.
It was very cheap only 0,76 Euros.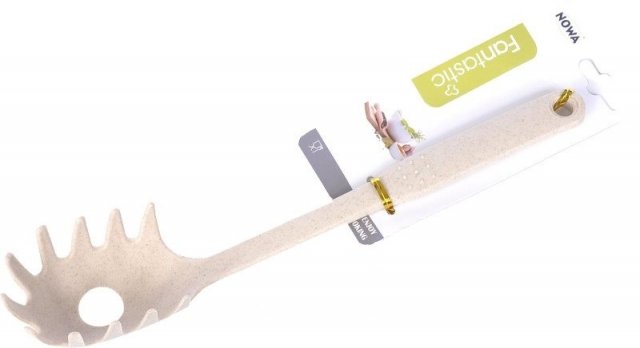 Nowa Plastic Spaghetti Spoon, 5902388378441