The entire Grite Family group of products is created to take care of your family. 3-ply, combining strength and softness, Grite Family toilet paper is made from carefully selected and recycled waste paper.
There are 150 tears per roll, roll length - 18.75 m. The package contains 4 rolls.
The Grite Family is an ecological choice!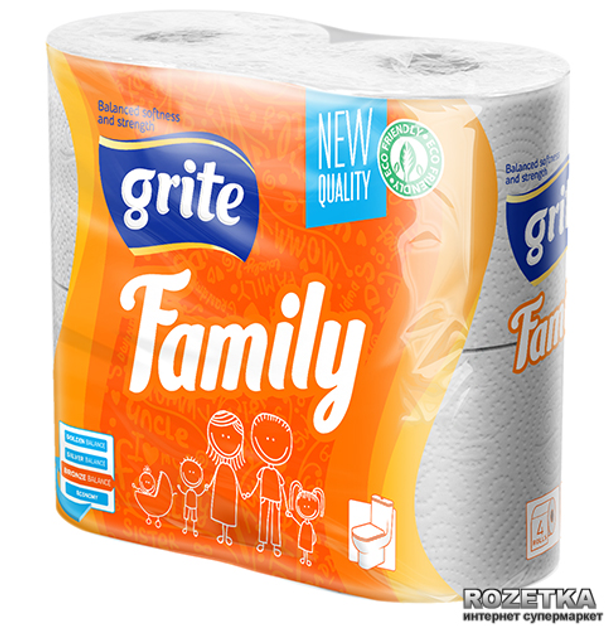 4770023482119