| | |
| --- | --- |
| Izdeva: | Liesma |
| Izdots: | 1986 |
| Valoda: | Latviešu val. |
| Lpp skaits: | 202 |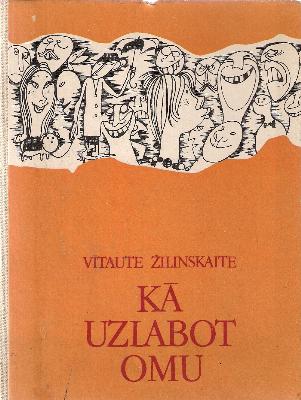 Vytautė Genovaitė Žilinskaitė (b. December 13, 1930 in Kaunas) is a Lithuanian prose writer, humorist and children's literature writer.
Vytautė Žilinskaitė is famous in adult literature as a writer and satirist of many moths.
Children's short stories, literary tales, poems and several plays are known in children's literature.
The writer usually does not tell stories, but discusses a problem, she "philosophizes" the chosen topic, using stunning hyperboles, fantastic imaginations, creating absurd situations.
"Vytautė Žilinskaitė has quite successfully changed the nature of Lithuanian wit, intellectualizing its origins and expression in the spirit of contemporary prose and poetry," wrote Vytautas Kubilius in 1995.
Books in Godreads by Vytautė Žilinskaitė