Protective mask FFP2 / KN95 (pack of 3) - filters more than 95% of particles suspended in the air to the size of 0.6 μm (micrometer)
Protects against: airborne virus particles, pollen, dust, and allergens
The mask is certified and approved for sale on the European Union markets
One size fits all, comfortable to wear!
It has a CE certificate of conformity and the GB2626-2006 standard
Thanks to the material used, it does not obstruct breathing, it is tight and perfectly adapts to the shape of the face,
HERMETIC PACKAGING OF EVERY MASK !!!!
The masks are packed by the manufacturer in an original hermetic bag that can be easily opened and closed after tearing off / cutting off the protective layer.
Expiry date: 3 years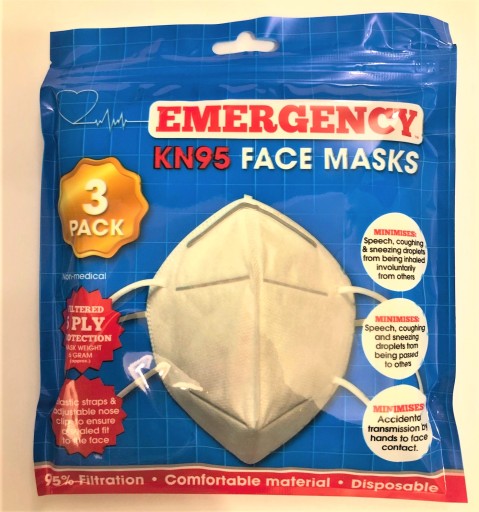 5050565506801