Sano Anti Kalk General Purpose 4 in 1 is a multipurpose, highly effective 4 in 1 product for removing mineral deposits, rust, limescale, and cold grease. Easily cleans taps, plumbing fixtures, ceramic tiles, plastic items, glass, etc. Active foam works excellently on both horizontal and vertical surfaces. Simple and easy to use.
Means for descaling Sano Anti Kalk noted reward Israel Institute of Standards Platinum Mark.
Suitable for sanitary ware, ceramic tiles, plastic and glass surfaces.
Method of application: Apply to the surface, after a few minutes, treat the surface with a washcloth, brush, or rag. Then rinse thoroughly with water. Do not use for cleaning marble, aluminum, and other surfaces not resistant to acid!
Volume: 700 ml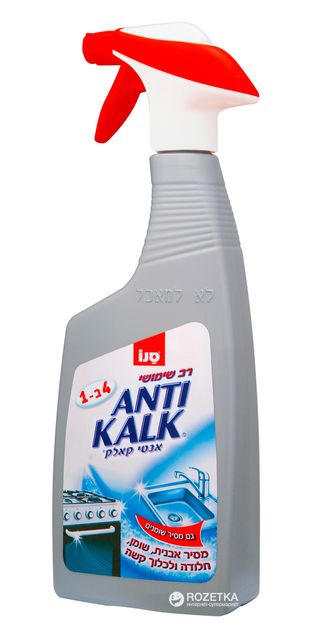 7290011598211