Wednesday, April 6, 2022
Super Benek Certech Standard green Forest - Cat Litter Clumping 25l (20kg)
Super Benek Certech Standard green Forest - Cat Litter Clumping 25l (20kg)
Additional description: Clumping. Doesn't stick to paws and fur.
Volume: 25L
Scent: Forest
Substance: bentonite granules
Odor elimination; Yes
pet type: cat
fast-absorbing: Yes
EAN: 5905397010722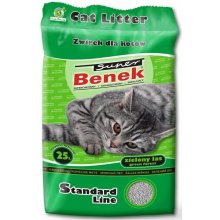 Featured Post
Product description Dalan Therapy liquid soap cleans and softens your skin and with its selected perfumes makes it smell wonderful. Saf...
Popular Posts
  Persil Duo Emerald Waterfall Washing Capsules 14pcs For dazzling white laundry and a unique fresh scent The two-chamber Persil capsule ...

The three-ply " Papia " toilet paper is made from high quality cellulose.  Sheets are decorated with an embossed pattern in the fo...

Under Armour Armour HG LS Comp Black Elasticated mesh under the arms ensures strategic ventilation. Sun protection factor UPF 30+ protects ...