Wednesday, April 6, 2022
Super Benek Certech Standard green Forest - Cat Litter Clumping 25l (20kg)
Super Benek Certech Standard green Forest - Cat Litter Clumping 25l (20kg)
Additional description: Clumping. Doesn't stick to paws and fur.
Volume: 25L
Scent: Forest
Substance: bentonite granules
Odor elimination; Yes
pet type: cat
fast-absorbing: Yes
EAN: 5905397010722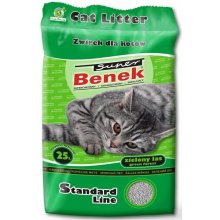 Featured Post
Great care for oily hair is this magic shampoo  Kredo Natur Shampoo For Oily Hair .  Thanks to the innovative formula, he not only perfectl...
Popular Posts
 Care cream for face and hands, enriched with emollient and moisturizing olive oil extract, soothes and softens the skin, gives a velvety so...

  Sano Anti Kalk For Washing Machines limescale  remover  is a revolutionary product for quick and effective descaling of heating elements ...