Wednesday, April 6, 2022
Super Benek Certech Standard green Forest - Cat Litter Clumping 25l (20kg)
Super Benek Certech Standard green Forest - Cat Litter Clumping 25l (20kg)
Additional description: Clumping. Doesn't stick to paws and fur.
Volume: 25L
Scent: Forest
Substance: bentonite granules
Odor elimination; Yes
pet type: cat
fast-absorbing: Yes
EAN: 5905397010722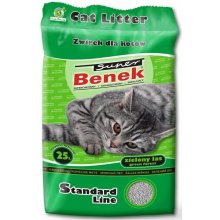 Featured Post
Kastanis - Concentrated Laundry Detergent Color 2kg  Concentrated washing powder COLOR Composition developed by experts Retains fabric...
Popular Posts
 Care cream for face and hands, enriched with emollient and moisturizing olive oil extract, soothes and softens the skin, gives a velvety so...

  Persil Duo Emerald Waterfall Washing Capsules 14pcs For dazzling white laundry and a unique fresh scent The two-chamber Persil capsule ...