Wednesday, April 6, 2022
Super Benek Certech Standard green Forest - Cat Litter Clumping 25l (20kg)
Super Benek Certech Standard green Forest - Cat Litter Clumping 25l (20kg)
Additional description: Clumping. Doesn't stick to paws and fur.
Volume: 25L
Scent: Forest
Substance: bentonite granules
Odor elimination; Yes
pet type: cat
fast-absorbing: Yes
EAN: 5905397010722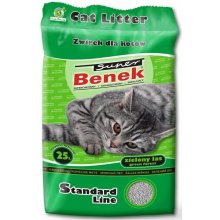 Featured Post
Sanitary pads Molped Ultra Long 5 drops 8 pcs  Feminine ultra-thin sanitary napkins with Molped Ultra Long wings.  Not flavored.  Soft cot...
Popular Posts
  Persil Duo Emerald Waterfall Washing Capsules 14pcs For dazzling white laundry and a unique fresh scent The two-chamber Persil capsule ...

 Care cream for face and hands, enriched with emollient and moisturizing olive oil extract, soothes and softens the skin, gives a velvety so...