And now it is time for household and laundry products.
Silan Soft & Oils Concentrated fabric softener Inspiring Orange Oil
. I got 12 of these fabric softener for free. I have never seen it in stores in my area. This is highly concentrated, so I use a small amount every time. I have started my second bottle. My mums, who does not use fabric softeners also took one for trying it out. She gave up on fabric softeners while ago, ather reading some articles on thet how bad it is for you and your skin. Sometimes I just think she should spend less time reading stupid things. I do not know which is more "bad"to use fabric softener or not using it and then spraying your clothes with anti static chemicals? I had a conversation on that question. she still disagrees with me, but I still have my own opinion.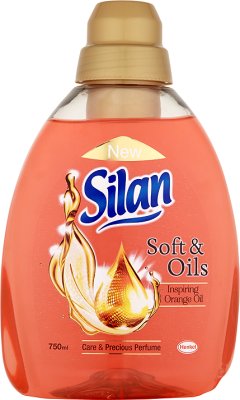 4 Corners Neutral dish washing liquid - Bio-based ingredients, 720 ml (With natural lemongrass oil
. I still use this product, but the bottle is empty, because I poured the content in a push bottle I use all the time. I bought it last time I was in Lithuania. It recommends to use 1-3 drops on a sponge, but one drop is enough as it creates a lot of foam. I think this will be the product I will buy every time when I will be in Lithuania. Sure I will try different smelling products. As it was my first time buying 4Corners products, I just picked out one, but I think that there were 3-4 bottles with different ingredients.
AlmaWin liquid detergent 750ml
I am really in to trying out new products. suitable for vegans too. My washing machine have compartment which can be easy to be transformed from powder to liquid detergent compartment. I used the smallest amount possible and it cleans very well. and here is the difference in price. In Germany store you can buy it for 3.99 Euros and save even more when buying 6 pieces. In store in Latvia single bottle is 6.80 Euros. Sad, sad, sad!
Bos Bi-o-xi bio-oxygen stain remover 500g
I used it as replacement on my whites when bleach was not available.
New generation hyper-cleaner, combining the energy of oxygen, enzymes and active additives.

- Ideally and quickly removes complex stains (from coffee, cocoa, tea, milk, blood, grass, fruit, sauce, sweat, oil) already at 25 ° C - 30 ° C. - Keeps the color and structure of the fabric, providing white and color products dazzling cleanliness and brightness - Enhances the effect of washing powder and saves energy every time you wash. - Powder - stain remover gently removes persistent stains from delicate fabrics, as it does not contain chlorine. - Protects the elements of your washing machine from limescale and limescale. Bi-O-Xi with every wash!
I did like it as I previously have been using the same product in liquid. Sadly, I do not have it in my shop anymore, but I do know a place where to buy one. Wen I do not need it for my whites, I add it with detergent on my coloured clothes too.
And now, going to bed as it is past midnight.