This is a similar product to Oskar Dish Washing Liquid With Lemon Scent 500ml and the last few times I have bought the peppermint one as the lemon-scented was not in stock.
This is the cheapest, but it does the dishwashing very well.
Dishwashing liquid with a fresh mint smell
Effectively removes grease and other dirt.
Gentle on the skin of the hands.
Volume: 500 ml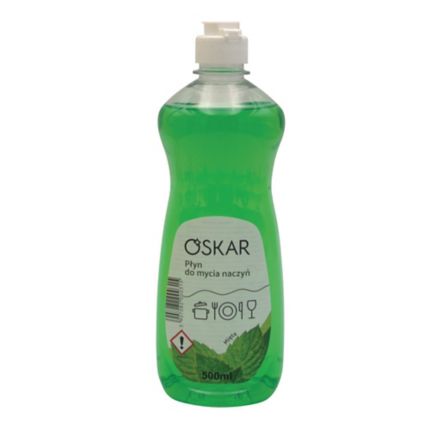 OSKAR mint washing up liquid, 500 ml, 5907082000315